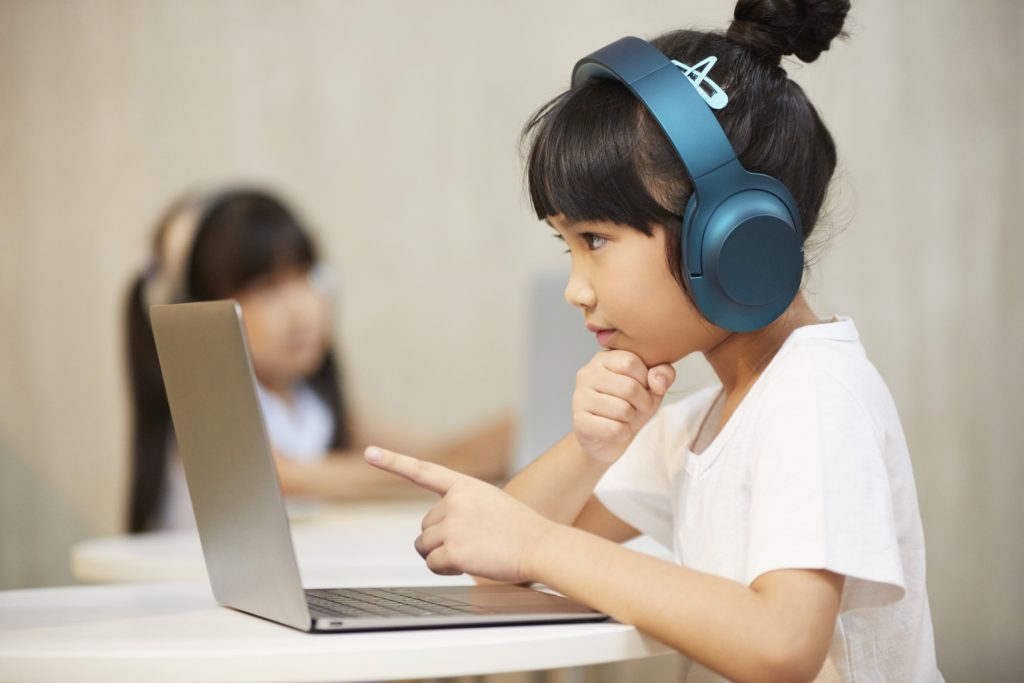 Coding isn't just a great skill to have as an adult. Learning to code can help children and teens
build technological skills
explore new interests
develop creative and critical thinking
improve their confidence
learn to cooperate and collaborate with others
Children with disabilities may face problems making and keeping friends, or finding inclusive hobbies. Coding only requires you to understand the programming language used, and to have a device to code on. This makes it easier for children and teens to find a community of their peers where they can practice their skills and grow socially.
Here are a few places that teach young Malaysians how to write website code, build apps and even program robots.
Coding Lab
Coding Lab provides programming courses for students aged 10 – 18. Learners start on app development and the programming language Python before learning how to apply programming to O- and A-level maths, data analysis, and artificial intelligence. They also offer live e-learning classes and 2-hour trial classes.
CodeBeeDo
CodeBeeDo's long and short courses are suited for learners between 6 – 18 years old. Students from 10 – 18 can take their self-paced courses, which lets them reinforce previous lessons and build skills in their own time. Popular offerings include Scratch, ScratchJr (an introductory form of Scratch for younger children), Python and Ozobot programming. They also offer lessons on coding games, JavaScript, HTML, CSS and more. CodeBeeDo's courses are available online, as well as in-person at Sunway Giza.
Telebort
Whether your kid is completely new to coding or seeking to advance their skills, Telebort has long and short courses suitable for ages 7 and up. Learn about coding in, computer science, HTML, JavaScript and back-end development.
CodeJuniors
CodeJunior has classes for children aged 5-15, letting them learn through play, exploration and collaboration. Trial classes are available before you decide to join their online and in-person classes that cover Scratch, HTML, CSS, Javascript, app development and Python. For beginners, they also have introductory classes for programming and animation.
Build A Code
Build A Code uses a unique strategy to ensure kids have fun and are motivated to learn. They personalise classes and projects based on a child's interests, helping them learn about making animations, building stories and games, and programming in Scratch or Python. Free trial classes and online classes are also available, and they also offer a standalone Bit-by-Bit Python Guide on Udemy.
ChumBaka
Chumbaka accepts students from a Primary 4/Standard 4 level onwards. They offer a wide variety of courses, covering coding, programming, physical computing (Arduino), game and app development, digital animation, and more advanced subjects such as artificial intelligence and API services. You can choose between 1-hour or 2-hour weekly classes, completed at the student's own pace. Online trial classes are also available at no cost.
Conclusion
Coding can open up a new world of possibilities for your child with disabilities. These skills can help a child develop their interests, build thinking skills, make friends and discover new ideas and habits to bring them into a brighter future.
References
Build A Code (2022) Build A Code – Personalised Coding Classes For Kids [Accessed: 14 Mar 2022] Available at: https://buildacode.com/
Chumbaka (2022) CHUMBAKA – Technology, Coding & Programming Classes for Kids and Teens | Building Life Skills [Accessed: 14 Mar 2022] Available at: https://www.chumbaka.asia/
CodeBeeDo (2022) Coding School in Malaysia: Best Coding Class For Kids | CodeBeeDo [Accessed: 14 Mar 2022] Available at: https://codebeedo.com/
CodeJuniors (2022) Welcome to CodeJuniors – CodeJuniors [Accessed: 14 Mar 2022] Available at: https://codejuniors.com/
Coding Lab (2022) Kids Coding Courses | Coding Lab Malaysia [Accessed: 14 Mar 2022] Available at: https://www.codinglab.my/
Josh T. (2021) Learn To Code In Malaysia: 7 Places You Might Have Missed – NEXT Academy [Accessed: 14 Mar 2022] Available at: https://www.nextacademy.com/blog/learn-code-malaysia-5-places/
Laila Z. (2021) The Kids Start Online Coding Classes With Build A Code [Accessed: 14 Mar 2022] Available at:  https://ninjahousewife.com/the-kids-start-online-coding-classes-with-build-a-code/
Little Steps (2022) Best Coding, Robotics, And STEM Classes For Kids In KL – Little Steps [Accessed: 14 Mar 2022] Available at:  https://www.littlestepsasia.com/kuala-lumpur/learn/after-school-activities/coding-classes-kl/
Telebort (2022) Telebort | Kids and Teens Coding Classes | Malaysia [Accessed: 14 Mar 2022] Available at: https://www.telebort.com/