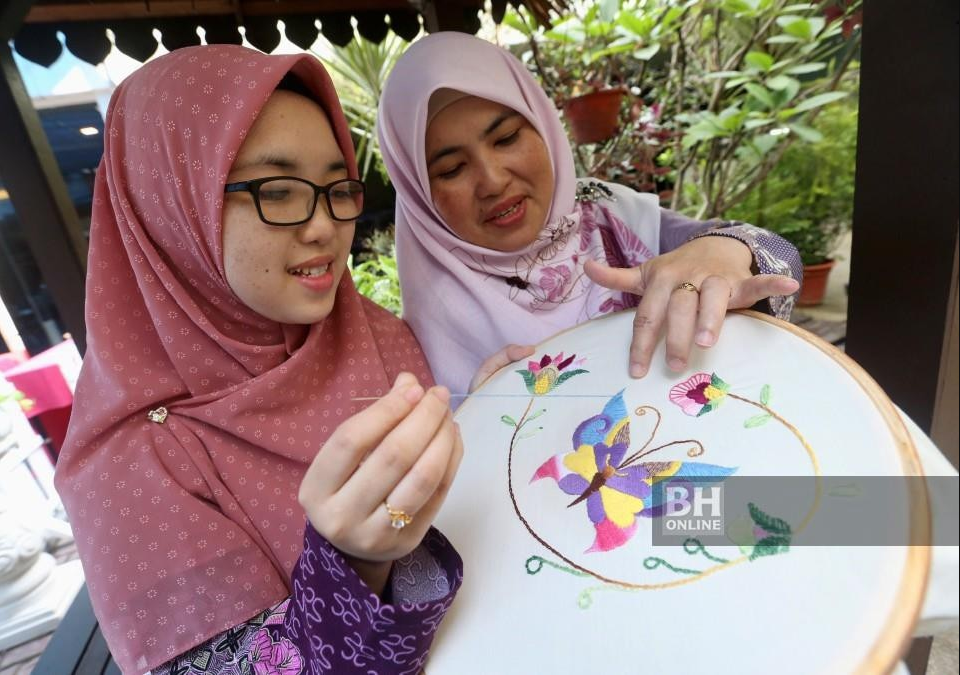 What are the Abilympics?
The Abilympics is a special event, named because it is an Olympics of abilities. It was first held in Tokyo in 1981, to commemorate the United Nations International Year of Disabled Persons. The second Abilympics was held in Colombia in 1985. The third Abilympics in Hong Kong also led to the establishment of the International Abilympic Federation. The Abilympics are usually held once every 5 years, though the gap has previously varied between 3 – 6 years.
The Abilympics tests various skills in five categories.:
Services: Hairdressing, jewelry, dental technician, artificial limb socket making etc.

ICT: E-Sports, computer assembly, poster design, word processing, computer programming etc

Industry: Aircraft maintenance, CAD industrial design, bicycle assembly, welding etc.

Craft: Floral arrangement, embroidery, painting, basket making etc.

Food: Cooking, bakery (cakes) and restaurant service
The Philosophy of the Abilympics
The Abilympics aims to do the following:
To improve the skills and develop the potential ability of persons with disabilities;

To stimulate the desire of persons with disabilities to participate in the economic activities of society,

To increase public awareness of the capabilities of persons with disabilities,

To promote international friendship and exchange of knowledge and information and;

To ensure the involvement of governments and states in the issues of disabled persons.
By overturning traditional views of the skill, potential and abilities of PWD, the Abilympics also wishes to increase employment opportunities and vocational stability so more PWDs can seize available opportunities, develop the right skills and earn a steady income.
How has Malaysia performed in the Abilympics?
Malaysia has been competing in the international Abilympics since 1995. The competition was held in Perth, Australia. Our best performance so far has been 1 gold, 2 silver and 2 bronze medals in Bordeaux in 2016.
In Malaysia, the Abilympics are coordinated by the Malaysian Council for Rehabilitation. The first Malaysian National Abilympics was held in 1985 in conjunction with National Welfare Week.
When is the next Abilympics?
The 10th Abilympics will be held in Russia in 2020. Malaysia will be sending 15 participants for 15 events. Participants include Amran Hamid (silk hand painting), Wan Muhammad Hafizunif Wan Roslan (cake decor), and Anis Humairah Riduwan (embroidery).
Malaysia has set a target of 3 gold medals for the Russia Abilympics, with at least 1 medal in each category. With the support of fellow Malaysians, they're bound to go far!
References
Abilympics Events (2016) Skills [Accessed: 14 August 2019] Available at: http://abilympics.events/en/competition-abilympics/skills/ 
Abilympics Malaysia (2019) Have you wondered who coordinates Abilympics in Malaysia? [Accessed: 14 August 2019] Available at: https://www.facebook.com/AbilympicsMalaysia/photos/a.1615073111970046/1797009540443068/ 
Abilympics West Australia (2019) The Abilympics Movement [Accessed: 14 August 2019] Available at: http://www.abilympics.com/the_abilympics/the_abilympics.php 
Bernama (2019) 15 Malaysians to compete in Abilympics in Moscow next year [Accessed: 14 August 2019] Available at: https://www.thesundaily.my/sport/15-malaysians-to-compete-in-abilympics-in-moscow-next-year-AK963714
Fatimah Z. (2019) Malaysia sets three-gold target at next year's Abilympics in Moscow [Accessed: 14 August 2019] Available at: https://www.thestar.com.my/news/nation/2019/06/23/malaysia-sets-three-gold-target-at-next-year-abilympics 
Malaysian Council for Rehabilitation (2011) International Abilympics Federation [Accessed: 14 August 2019] Available at: http://rehabmalaysia.org/background/affiliation/international-affiliation/international-abilympics-federation/