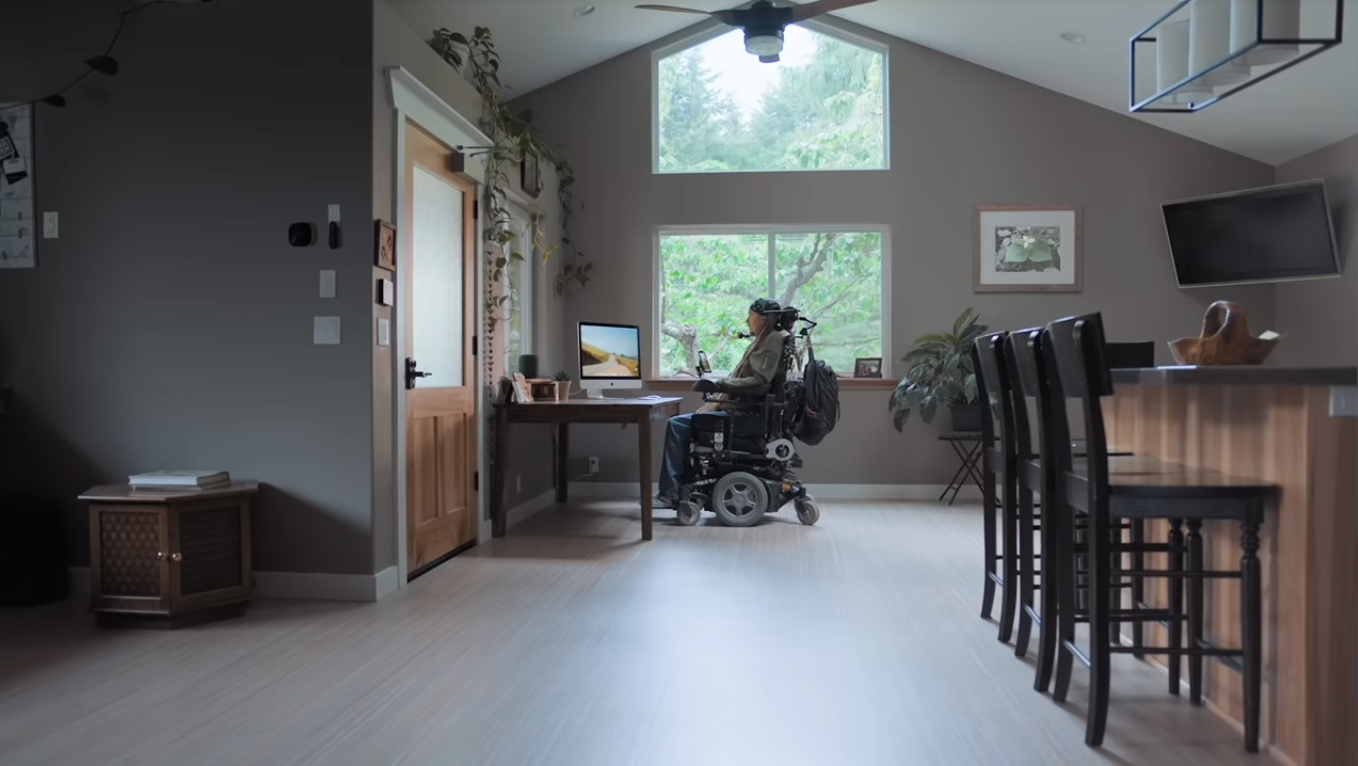 What is Apple Voice Control?
In June 2019, Apple announced that they would be releasing new technology for devices using iOS. This technology would let users control an iPhone, iPad or Mac quickly and precisely just by using their voice. This feature will officially be launched in iOS 13. You can see samples of the technology at work on Youtube (English closed captions are available).
How is Voice Control different from Siri?
The Apple virtual assistant, Siri, needs to be online to function properly. It finds answers to questions from the Internet. However, Voice Control will work even if a device is not connected to the Internet.
It should also be noted that Siri and Voice Control cannot be used at the same time. If one is active, the other will be inactive.
How do I use Voice Control?
The steps may differ from device to device. If you are using an iPhone:
Open Settings

Select General

Select Accessibility 

Under the Interaction section, select Home Button / Side Button.

Under Press and hold to speak, select Voice Control.
If you are on a Mac:
On the dock, click on System Preferences.

Select Accessories.

On the Accessibility page, under the Motor section, select Dictation.

Tick the box for Enable Voice Control.
What can I do with Voice Control?
Voice Control is supported by native apps and those which use Apple's accessibility API. Some of the things that you can do include
making calls (turn off Voice Dial if you don't want to make calls while your phone is locked)

control music playback

open and use apps

dictate notes or documents

select things on a screen. On bigger devices like Macs, you can say "Show numbers" to assign numbers to specific items on screen. This makes it easier to select smaller items more precisely.
What's the best way to use Voice Control?
Here are some tips to make the most out of Voice Control.
Speak clearly and naturally. Don't mumble or overpronounce words. Speak to the computer as you normally would.

Use only Voice Control commands, names, and numbers. Pause slightly between commands. This will help your device pick up on what you need more accurately.

Use full names when referring to your contacts.

Speak in the same language as you are using on your device.

Select specific items on screen by saying "show numbers", and then speak the number next to the item you want to select.
Voice Control officially launches toward the end of 2019. For those with mobility limitations, it will be a great help in making tech easier to use. With Voice Control becoming mainstream, it's also hoped that a similar ease and level of control will be available for devices from other brands and manufacturers soon.
References
Billy S. (2019) All you need to control your Mac or iOS device is your voice [Accessed: 1 July 2019] Available at: https://www.engadget.com/2019/06/03/apple-voice-control-mac-ios/ 
Bryan M.W. (2019) How to use Voice Controls on Mac [Accessed: 15 July 2019] Available at: https://www.imore.com/how-use-voice-controls-mac
Chris V. (2019) Apple's Voice Control is important for accessibility, and you [Accessed: 1 July 2019] Available at: https://www.engadget.com/2019/06/19/apple-voice-control-disability-accessibility/ 
Devin C. (2019) Apple's Voice Control improves accessibility OS-wide on all its devices [Accessed: 1 July 2019] Available at: https://techcrunch.com/2019/06/03/apples-voice-control-improves-accessibility-os-wide-on-all-its-devices/ 
iPhone User Guide (2019) Use Voice Control instead of Siri on iPhone [Accessed: 1 July 2019] Available at: https://support.apple.com/en-my/guide/iphone/iph3c511340/ios 
Jeremy H. (2019) Voice Control hands-on: Deep OS navigation for iPads, iPhones, and Macs [Accessed: 1 July 2019] Available at: https://venturebeat.com/2019/06/10/voice-control-hands-on-deep-os-navigation-for-ipads-iphones-and-macs/