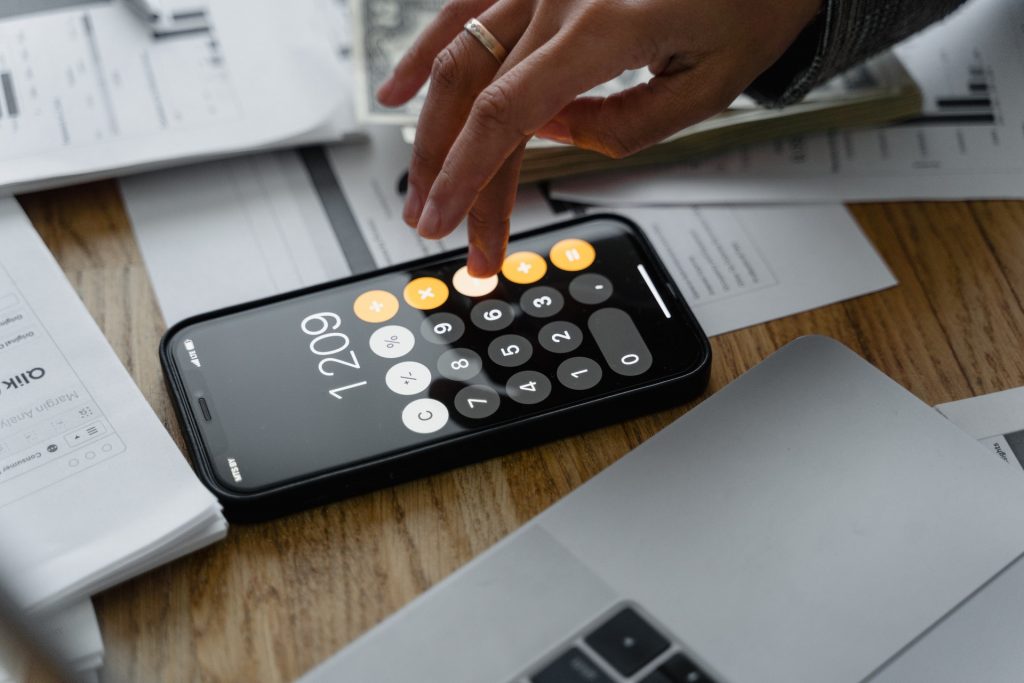 According to recent surveys,
1 in 3 Malaysians say they have low financial knowledge

1 in 10 Malaysians believe they are not disciplined in managing their finances

2 in 5 Malaysians find it difficult to keep to a budget

1 in 5 Malaysian working adults did not save any money in the previous 6 months

3 out of 10 Malaysian working adults need to borrow money to buy essential goods.
Having financial knowledge and being financially literate is important because it
helps you save money for future goals

helps you track where your money is going

helps you manage and strengthen your finances

helps you manage your money so you can meet future needs and wants
The use of technology to manage your finances is called financial technology or fintech. Fintech can result in:
more accessible financial management

more cost-effective financial management

more secure financial management

better opportunities for small businesses

enhanced financial education and literacy
In this article we'll cover some websites, apps and services that can be used to make budgeting, paying bills, saving and investing easier for all.
e-wallets/Electronic wallets
e-wallets let you pay without the transfer of physical money. You can use them for
online shopping

ride-hailing

food and goods deliveries

paying for parking

paying bills

topping up your mobile credit

hiring service providers

booking hotels and travel packages
Certain e-wallets come with debit cards, which makes it easier to travel without carrying too much cash. They also have their own reward programs, where you can redeem points for cashbacks, future discounts or physical rewards.
Some major wallets used in Malaysia include
Budgeting tools
You can always manage your budget with pencil, paper and spreadsheets. But apps can make it easier to
do more complex/long-term calculations

track and manage your spending

build a regular budget

plan for saving goals
If you have an online banking app already, it may come with a budgeting feature built in. Some options for standalone budgeting apps include:
Price comparison tools
Price comparison tools and sites make it easy to compare prices without visiting multiple sites and noting down what you find. They help you find the best prices and deals for your needs. They also help you understand what different sellers and service providers are offering. Some good ones to start with are:
Investment tools
If you are in the position of having extra money to save, you may also want to consider investment platforms to gain greater returns on your funds.
HelloGold

lets you buy gold digitally or physically, starting from as low as RM1.

FundSuperMart

helps you invest in unit trusts, stocks, ETFs and more

StashAway

is a robo-advisor powered by artificial intelligence. It provides personalised financial, wealth and retirement planning
Financial sites
There are also many local sites where you can learn more about personal finance, budgeting, investment and other news about money in Malaysia. We recommend:
Other suggestions
Keep track of your own financial health.

Get a free credit report from CTOS (

https://ctoscredit.com.my/

) so you can check how you're doing on repaying debts, building credit, and establishing financial trust.

Set savings goals.

Give yourself short-term or long-term goals to work toward and motivate yourself to meet them.

Budget wisely.

Divide your income between needs (such as bills, food and medication), saving goals (saving for travel, medical procedures, equipment etc.) and wants.

Know your spending habits.

Having a budget doesn't mean you only spend on necessities. In fact, a good budget should include some leeway for things that make you happy, like good food, new experiences, or hobbies.

Check in with your finances regularly.

Keeping track of your purchases can reveal where your money most often goes. It also helps you note any suspicious transactions so you can dispute or cancel them.

Understand your risk tolerance.

When investing, big rewards also come with big risks. Know how much you're prepared to risk or lose, and save or invest based on that.

Do your research.

When investing or trying out something new, look it up online and see what others are saying about it, both good and bad.

Stay safe while banking.

Never respond to calls or SMSes asking you to transfer money, share TAC codes, or reveal your account information.

Ask others for advice.

When you're unsure about something, seek information online or ask peers and trusted friends or family.
Resources
Aaron T. (2019) 16 Influencers Share Their Best Money Tips for 2019 [Accessed: 15 Oct 2021] Available at: https://www.mr-stingy.com/influencers-best-money-tips-2019-malaysia/
AIA (2020) 4 Money Apps To Help You Manage Money Better [Accessed: 15 Oct 2021] Available at: https://www.aia.com.my/en/what-matters/finance/4-money-apps-to-help-you-manage-money-better.html 
Black Belt Millionaire (2019) 12 Best Personal Finance Apps For Malaysian 2019 [Accessed: 15 Oct 2021] Available at: https://theblackbeltmillionaire.com/11-best-personal-finance-apps-for-malaysian-2019/ 
CompareHero.my (2019) National Strategy for Financial Literacy 2019-2023 [Accessed: 15 Oct 2021] Available at: https://www.comparehero.my/banking-finance/articles/national-strategy-for-financial-literacy-2019-2023 
Council for Disability Awareness (2017) Some of the Top Budgeting Apps Available [Accessed: 15 Oct 2021] Available at: https://blog.disabilitycanhappen.org/top-budgeting-apps-available/ 
Feedspot (2021) Top 20 Malaysia Personal Finance Blogs and Websites [Accessed: 15 Oct 2021] Available at: https://blog.feedspot.com/malaysia_personal_finance_blogs/ 
Latoya I. (2019) Best Personal Finance Apps [Accessed: 15 Oct 2021] Available at: https://www.thebalance.com/best-personal-finance-apps-4170650 
Loanstreet (2019) Top 5 Apps to Track Your Finances [Accessed: 15 Oct 2021] Available at: https://loanstreet.com.my/learning-centre/top-5-apps-to-track-your-finances 
Scholly (2020) The Beginner's Guide to Financial Literacy: 10 Easy Tips [Accessed: 15 Oct 2021] Available at: https://myscholly.com/financial-literacy/
Steve S. (2021) 5 Reasons Why Fintech Is Important [Accessed: 15 Oct 2021] Available at: https://globalfintechnews.com/5-reasons-why-fintech-is-important/ 
Suraya Z. (2017) All The Fintech Products in Malaysia that I Love Now [Accessed: 15 Oct 2021] Available at: https://ringgitohringgit.com/personal-finance-community/fintech-products-in-malaysia/ 
Suraya Z. (2019) Best E-Wallets in Malaysia: Comparing 38 E-Wallets in 7 Categories [Accessed: 15 Oct 2021] Available at: https://ringgitohringgit.com/shopping/e-wallets-in-malaysia/