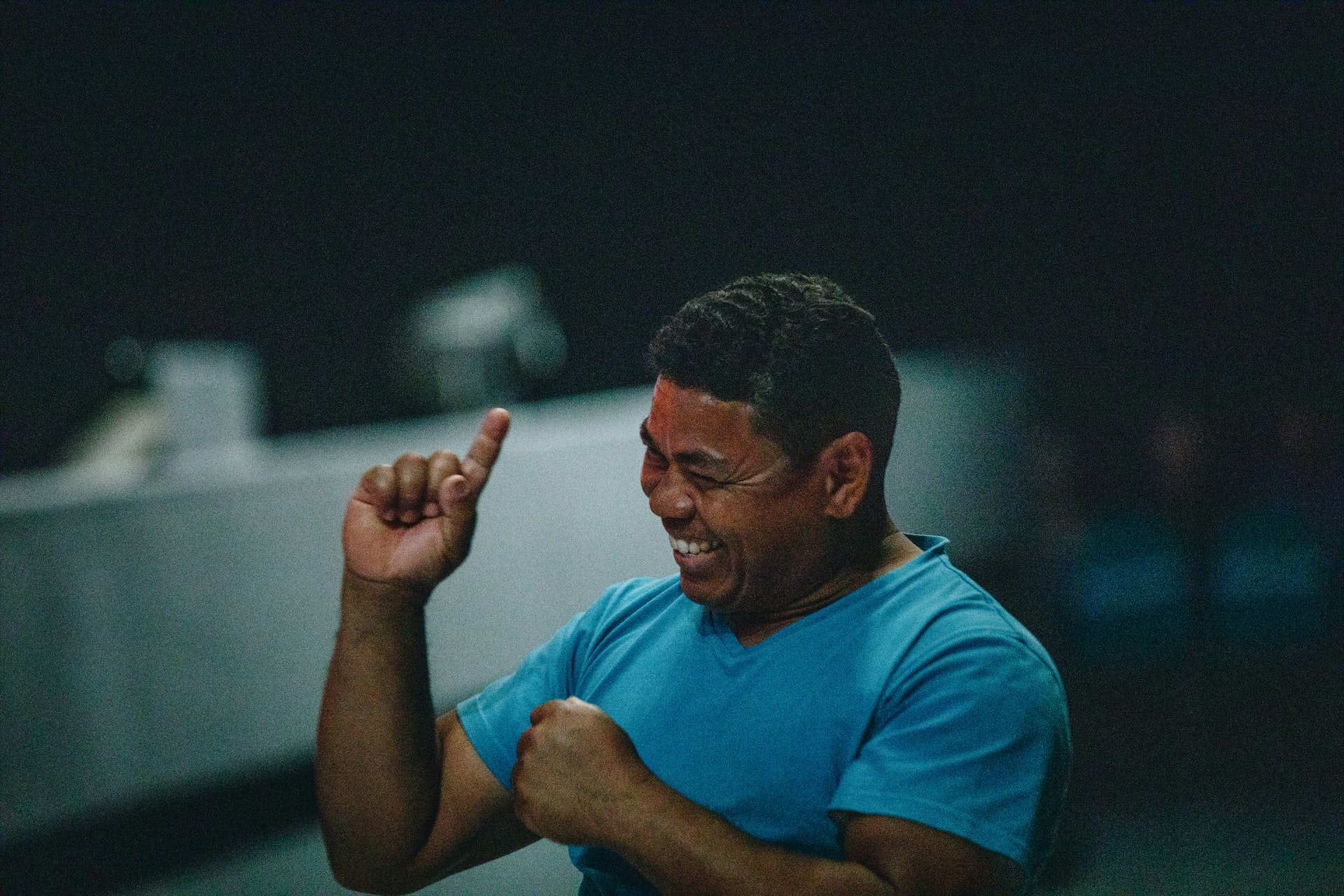 What does it mean to be deaf (or Deaf)? 
 In general, people associate the word 'deaf' with hearing loss or hearing disability. But there are also people who identify as Deaf, with a capital D, as a cultural identity and not just a medical one. Deaf people come from a common culture and usually share sign language as their first language. They may have been born deaf or experienced a loss of hearing later in life. They may have deaf parents or family members. They may also have gone to specific deaf schools or programs, and immersed themselves in Deaf culture there.
Deafness as an identity is partially due to protests against old and outdated views of deafness. In the past, deaf people were thought as less intelligent or less capable of living independent lives. Deaf children were forced to learn to lip read over all other forms of communication, or had hearing aids immediately pushed on them. People who identify as Deaf see their Deafness as something that's a natural part of them, and doesn't need to be fixed or cured. They argue that Deaf culture is a unique culture that should be acknowledged. 
When in doubt about how a person with hearing disabilities identifies, just ask.
How can we support the deaf community?
Support businesses run by the deaf/that support the deaf community
Help the deaf community support themselves independently by directly supporting deaf business owners, or businesses that employ deaf workers such as
Grab

KFC's Hearing Impaired Community Care Stores in

Sentul Raya (Kuala Lumpur)

Tanjung Aru (Sabah)

Matang (Sarawak)

Starbucks Malaysia's Signing Store in Bangsar Village 2.
Learn simple Bahasa Isyarat Malaysia (BIM)
We all have the basic right to communicate and be understood. The more people who know BIM, the wider our circles grow to know and understand each other.  There are currently a few places offering courses for BIM, including
The MFD has also prepared two apps to learn BIM, MyBIM (iOS and Android) and Eddy (Android only)
Learn more to understand the community
Get to know the deaf people around you, listen to what they have to say, and read up about deafness to understand them better. You might want to start with Let's Sign and Sign-i-ficance published by RC Deaf Missions. Click here to order one or both of the books.
If you are keen on pursuing the study of sign language in general, there are more resources out there, including these sites. Do keep in mind that some of these are more USA-centric.
References
Gemma M. (2018) The Difference Between d/Deaf and Hard of Hearing [Accessed: 21 September 2020] Available at: https://blog.ai-media.tv/blog/the-difference-between-deaf-and-hard-of-hearing
Alyaa A. (2020) Overcoming stigma so she can 'speak' for the deaf [Accessed: 21 September 2020] Available at: https://www.malaysiakini.com/news/526664

Madeline C, Jesper D. (2018) Why deaf identity matters [Accessed: 21 September 2020] Available at: https://atlasofscience.org/why-deaf-identity-matters/
KFC Malaysia (2018) Our CSR Efforts [Accessed: 21 September 2020] Available at: https://dinein.kfc.com.my/csr
Starbucks Malaysia (2017) Starbucks Malaysia Opens Store Dedicated to Employing Deaf Partners (Employees) [Accessed: 21 September 2020] Available at: https://www.starbucks.com.my/responsibility/signingstore 
Malaysia Federation of the Deaf (2018) Bahasa Isyarat Malaysia Asas 1 [Accessed: 21 September 2020] Available at: https://www.openlearning.com/courses/malaysian-sign-language/ 
Malaysia Federation of the Deaf (2020) Malaysia Federation of the Deaf [Accessed: 21 September 2020] Available at: https://www.facebook.com/groups/infomfd/
Malaysia Federation of the Deaf (2017) Bahasa Isyarat Malaysia  [Accessed: 21 September 2020] Available at: https://www.mymfdeaf.org/bahasa-isyarat-malaysia-bim
RC Deaf Missions (2019) Announcing our new book, Sign-i-ficance… [Accessed: 21 September 2020] Available at: https://www.facebook.com/rcdeafmissionsmalaysia/posts/announcing-our-new-book-sign-i-ficance-enhancing-communication-in-malaysian-sign/2345706378876484/