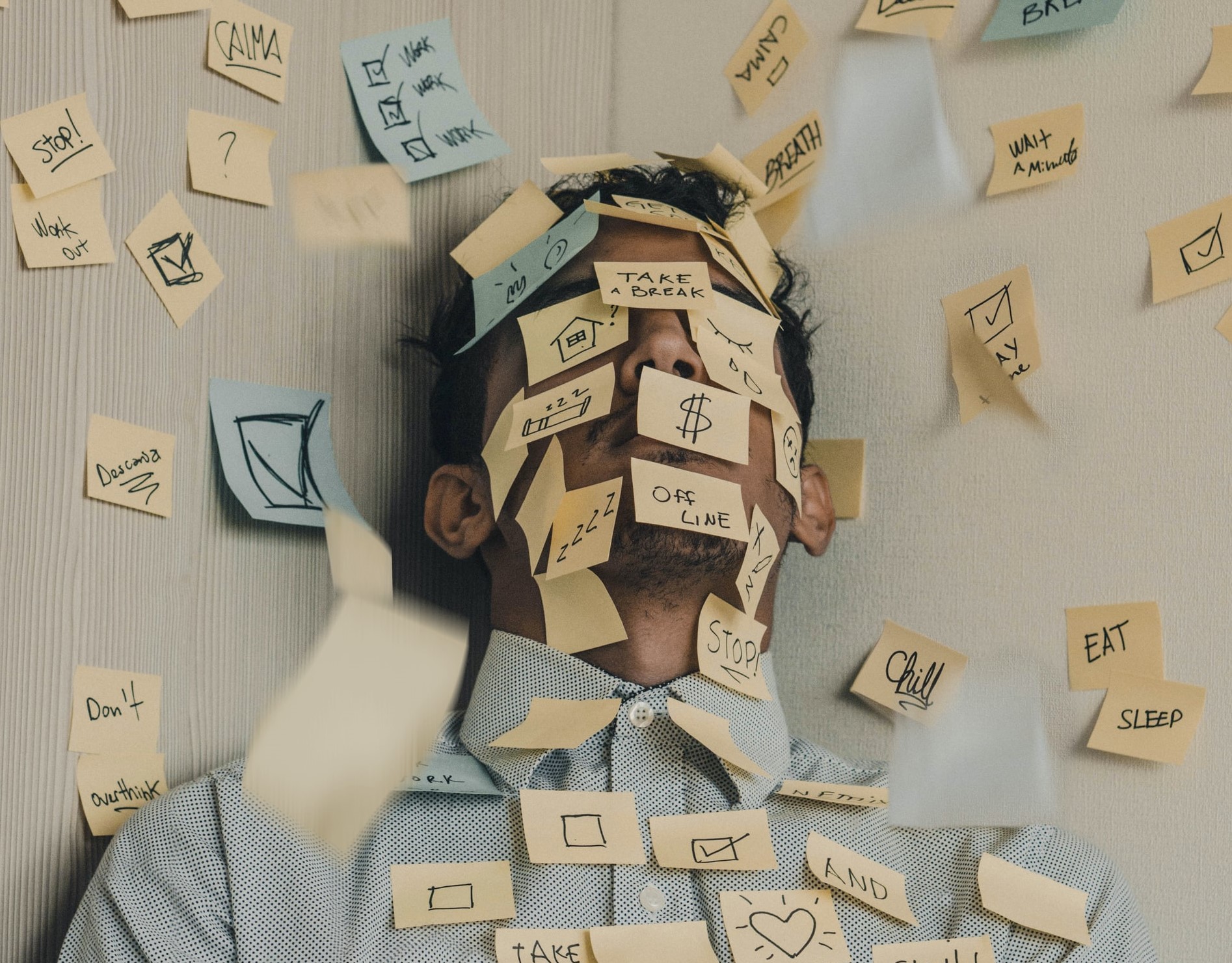 May is World Mental Health Month. We're going to #breakthestigma and talk about mental health at the workplace. This is a tough, yet necessary conversation that we need to have. 
Unlike physical injuries, mental health issues are not visible. Because of this, most mental health patients suffer in silence, especially in the workplace. This can cause a reduction in work efficiency, affect work quality and create unnecessary stress. 
Why should we talk about mental health? 
It creates an open and honest workplace culture 
Encouraging individuals to share their struggles helps them relate to one another better and form stronger bonds.
It helps workers
get the support they need
It's easier to request for the necessary support when your team understand your condition better. 
It i
mproves a person's overall well-being and performance
Knowing where an individual is struggling can help their company better cater to their needs. This will help improve their quality of work. 
Relieves stress for those suffering in silence 
Vulnerability is not a form of weakness. Talking about mental health can help relieve the pressure on a person and let them know that they are not alone in their struggles. 
How do we start a conversation about mental health?
Consult your colleagues or HR for support 
If you are being harassed for your mental health, you can approach your HR for support. They can also assist you in talking to your boss about your issues if you are worried about how he or she will react. If you have a work buddy, you may be more comfortable disclosing your struggles with him or her.
Give examples of how others can support you
Mental health patients require different forms of support. Letting your team know what kind of support you need can help them to better understand what you're going through. For example, requesting for occasional work from home days. 
Find the right place and time to disclose your struggles 
Pick the right moment to disclose your struggles. This can be during downtime at work or even during short breaks. You may want to pick a quiet spot in the office, an unoccupied room or maybe even during a short walk outside. 
Disclose your struggles in your own time 
You don't have to rush into talking about your struggles. Do it at your own pace and when you are ready, take some time off to talk about your mental well-being with your team. The first step may be terrifying, but it will only get better from there onwards. 
References
Joy, B. (2020) How To Talk To Your Boss About Your Mental Health [Accessed: 25 June 2020] Available at: https://www.sunlife.ca/en/tools-and-resources/health-and-wellness/mental-wellness/how-to-talk-to-your-boss-about-your-mental-health/ 
Morra, A. M. (2018) We Need to Talk More About Mental Health at Work [Accessed: 25 June 2020] Available at: https://hbr.org/2018/11/we-need-to-talk-more-about-mental-health-at-work 
Mind. (2016) Discrimination at Work [Accessed: 25 June 2020] Available at: https://www.mind.org.uk/information-support/legal-rights/discrimination-at-work/telling-my-employer/ 
Becky, W. (2016) How to Talk to Your Boss About Your Mental Health [Accessed: 25 June 2020] Available at: https://www.psycom.net/how-to-talk-to-your-boss-about-your-mental-health/