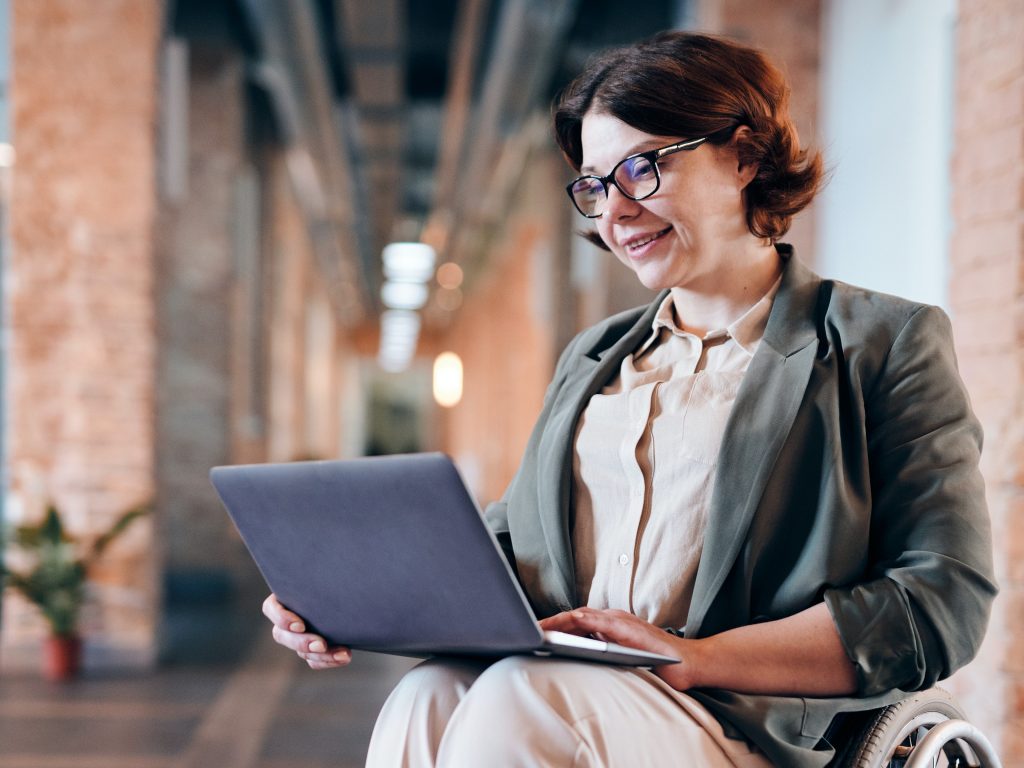 Education doesn't end when you leave school! It's best to consider learning as a lifelong process of improving your skills and knowledge.
But access to continued education can be difficult for PWDs. Along with the cost and time considerations, institutes of higher learning may have varying levels of accessibility and accommodations available.
Online learning or e-learning helps to lower these barriers by
providing better access to resources
making education more cost-effective with free courses
letting you learn in the comfort of your own home without having to travel
fostering a sense of motivation instead of being discouraged by other limits
reducing the physical challenges of furthering one's learning
reducing the need to compete for physical space and lecturer attention
Here we'll list some platforms with free courses of materials to begin your learning journey:
Udemy – for a wide selection of courses
With over 100,000 courses available on various topics, including arts, IT, business and life skills, Udemy offers a wide variety of academic and non-academic courses for learners. While most courses require payment, they offer a 30-day refund and also have a list of free Udemy courses you can get started with.
Coursera – for tertiary-level education
While free Coursera courses are also available, they also offer real academic courses from prestigious universities such as Yale, Stanford and Princeton, for a fraction of what it costs to get an online degree. These courses could be exactly what you need to begin your professional career or to advance it further.
Skillshare – for creative fields
Skillshare is a more informal platform, with the majority of courses taught by creative expert. You can learn practical skills in photography, film, writing and design that you can then apply with personal projects. A Skillshare subscription gives you unlimited offline course access and costs USD8 for a month, or USD30 for an annual package. You can also opt for the less in-depth free Skillshare courses before making a decision.
LinkedIn Learning – for training professional skills
Formerly Lynda.com, LinkedIn Learning provides courses that will help you build professional skills and advance your career. Completing certain courses will also give you a digital certificate you can display on your profile or use while job hunting. While all courses on LinkedIn Learning must be paid for, it offers all new users a free 1-month trial.
FutureLearn – for top quality courses and certification
FutureLearn courses are provided by over 170 universities, not individual lecturers, and so are produced to the standards of these institutions. You can choose any one for free, but subscriptions will give you access to official certification when you're eligible.
Codecademy – for learning how to code
Codecademy offers free courses to help you learn HTML, CSS, PHP, Javascript, C++ and other programming languages. They also have courses on web development, web design, cybersecurity, data science and much more.
TED Talks – for general knowledge
The TED Talks website collects talks from various experts, all under 18 minutes. TED Series provide deep dives into a specific topic, while TED-Ed videos are aimed at educators and students.
By removing obstacles to accessibility, online learning can help develop a positive attitude toward learning, without hesitation or fear. And by embracing these opportunities, PWDs can ensure a brighter, more fulfilling future for themselves.
References
Amanda P. (2021) The 7 Best Online Learning Platforms of 2022 [Accessed: 27 Dec 2021] Available at: https://www.verywellfamily.com/best-online-learning-platforms-5073725
Catherine C. (2021) Online Learning Platforms: What You Need to Know [Accessed: 27 Dec 2021] Available at: https://upskillwise.com/online-learning-platforms/
Cultus (2021) Pros and cons of online learning for students with learning disabilities [Accessed: 27 Dec 2021] Available at: https://www.onlinecultus.com/2021/05/27/pros-and-cons-of-online-learning-for-students-with-learning-disabilities/
Glean (2021) The gains of remote learning for students with disabilities [Accessed: 27 Dec 2021] Available at: https://glean.co/blog/the-gains-of-remote-learning-for-students-with-disabilities/
Michelle J. B. (2021) The Cost of Skillshare Premium – Plus How To Save Money On It (Malaysia edition) [Accessed: 27 Dec 2021] Available at: https://mjbrohier.com/the-cost-of-skillshare-premium-save-money-malaysia/
Ogi D. (2021) The 10 Best (Must-Know) Online Learning Platforms of 2021 [Accessed: 27 Dec 2021] Available at: https://firstsiteguide.com/online-learning-platforms/
Online Bachelor Degrees (2019) Online Learning Benefits to Disabled Students [Accessed: 27 Dec 2021] Available at: https://www.online-bachelor-degrees.com/online-learning-benefits-disabled-student/