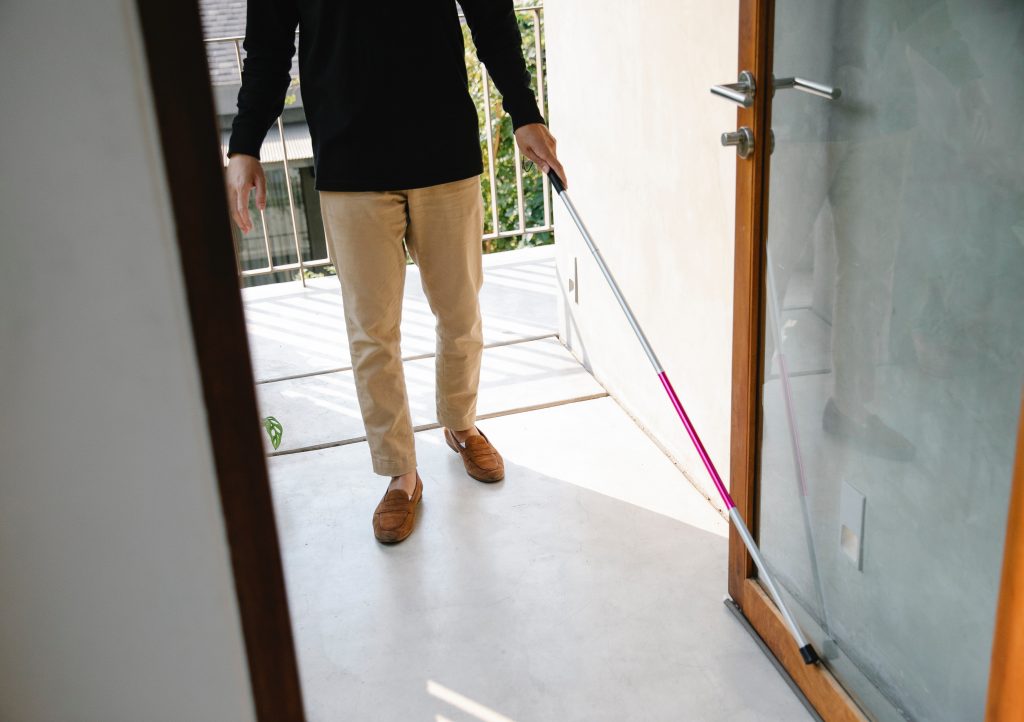 "Home sweet home" is a phrase that differs for everyone. What may be your ideal home design may not work so well for others. This is especially true for people with disabilities (PWDs) as each may have specific needs or require slight home modifications to help ease their way around the house.
Disabled-friendly properties are slowly popping up all over the Klang Valley, but their locations may not be accessible for everyone. For more information on where you can find disabled-friendly homes in the Klang Valley area, please click here.
We've compiled a list of tips to help you find and prepare your home sweet home. Not all these tips may be relevant to your needs because everyone is different. But we hope that they can give you an idea of what you should look out for in the search for your new home.
Do note that some of these tips may require additional investments for modification, but it all depends on your immediate needs. Let's get started!
Make your requirements clear
Think about what kind of features you need or will need in the near future. Get all these points penned down before you meet with your real estate agent. Some requirements may include wider doorways, usable kitchens and bathrooms, or even accessible routes within the housing complex.
Find a neighbourhood that's right for you
This is entirely dependent on your lifestyle and what public amenities you need most. For example, if you do not have your own mode of transport, you may want to look for a neighbourhood with an accessible public transport system. Here are some things to consider:
Is it easy to move in and out of your housing complex?
Is there a grocery store or other essential services near you?
Where is the nearest pharmacy, clinic or hospital?
Check out newer developments
Unlike older properties, newer developments tend to adhere to universal design principles, as they are required by law across the country. Universally designed homes have better access for PWDs and this will also mean that there will be fewer modifications needed on your end to make it comfortable for you.
Search for single-story homes
If possible, try to look for single-story developments. This will greatly increase your accessibility to and from your new home. It will also help save you time that would otherwise be spent waiting for lifts or making your way up and down ramps.
Tour the house in person
It's always better to experience and assess the property for yourself before you decide to live there. Schedule a property visit with your agent and try to ask as many questions as you can regarding the building, the other tenants, or even the nearby amenities. Be sure to check in with the neighbours, if possible, for impartial accounts of what it's like to live there.
Be on the lookout for accessibility features
Upon the arrival of your first visit, keep your eyes peeled for accessibility features such as ramps, lifts, wide doorways, hand railings, and even accessible toilets. Be sure to look out for these features even in the public spaces of the property area.
Assess these key features and needs in your new home
When touring the insides of your new home, you may want to take note of the amount of space you have to move. Try to keep in mind what it will look like after you've had your furniture and fixtures added in.
Be sure to check the height of the switches and door handles as well. Ensure that they are within reach and easily accessible to you. If you find it difficult to grip things, you may want to consider installing door lever handles or push plates to help ease your movements.
Lastly, check the accessibility of the bathroom and shower. Ensure that it is usable and its features are within reach for you. The same goes for the sink.
Consider installing smart technology
This may require a little investment from you, but a little goes a long way when it comes to accessibility. Smart technology such as voice-activated assistants, smart lighting, or smart plugs can make a world of difference for your convenience.
Budget for renovations or modifications
This may not be necessary and it is entirely dependent on your specific needs. But to ease your way around your new home, you may want to put aside some additional savings to modify your place to improve its accessibility. This may include installing ramps, handrails, automatic entry systems, or even wheelchair-friendly flooring.
The perfect home for everyone doesn't exist. But you can make almost any home perfect for you with the necessary tweaks and modifications. You may also consider government programmes for PWD housing such as SPNB Aspirasi for People with Disabilities (PWDs) for discounts on housing made for your needs. We hope this guide will help you on your quest for your dream home.
Resources
Bernama. (2021) No approval for disabled-unfriendly housing plans. [Accessed: 17 November 2021] Available at: www.dailyexpress.com.my/news/179929/no-approval-for-disabled-unfriendly-housing-plans/
Disability Horizons. (2020) The Ultimate Guide to Finding an Accessible Home (PDF). [Accessed: 9 November 2021] Available at:
https://www.independentliving.co.uk/wp-content/uploads/2020/08/Ultimate-Guide-to-Finding-an-Accessible-Home.pdf
Jane, S. (2019) Tips for creating a wheelchair accessible home. [Accessed: 9 November 2021] Available at: https://www.kalka.com.au/blog/creating-a-wheelchair-accessible-home
Rentberry. (2020) How to Find Housing for a Person with Disabilities. [Accessed: 9 November 2021] Available at: https://rentberry.com/blog/finding-accessible-housing
Shiela, P. (2017) Universal design now the rule. [Accessed: 9 November 2021] Available at: https://www.thestar.com.my/metro/metro-news/2017/11/13/universal-design-now-the-rule-requirement-to-ensure-buildings-in-petaling-jaya-are-accessible-to-all
Property Guru. (2021) List of 9 Disabled-Friendly Properties In The Klang Valley (And One Bonus!). [Accessed: 9 November 2021] Available at: https://www.propertyguru.com.my/property-guides/disabled-friendly-properties-in-the-klang-valley-47418