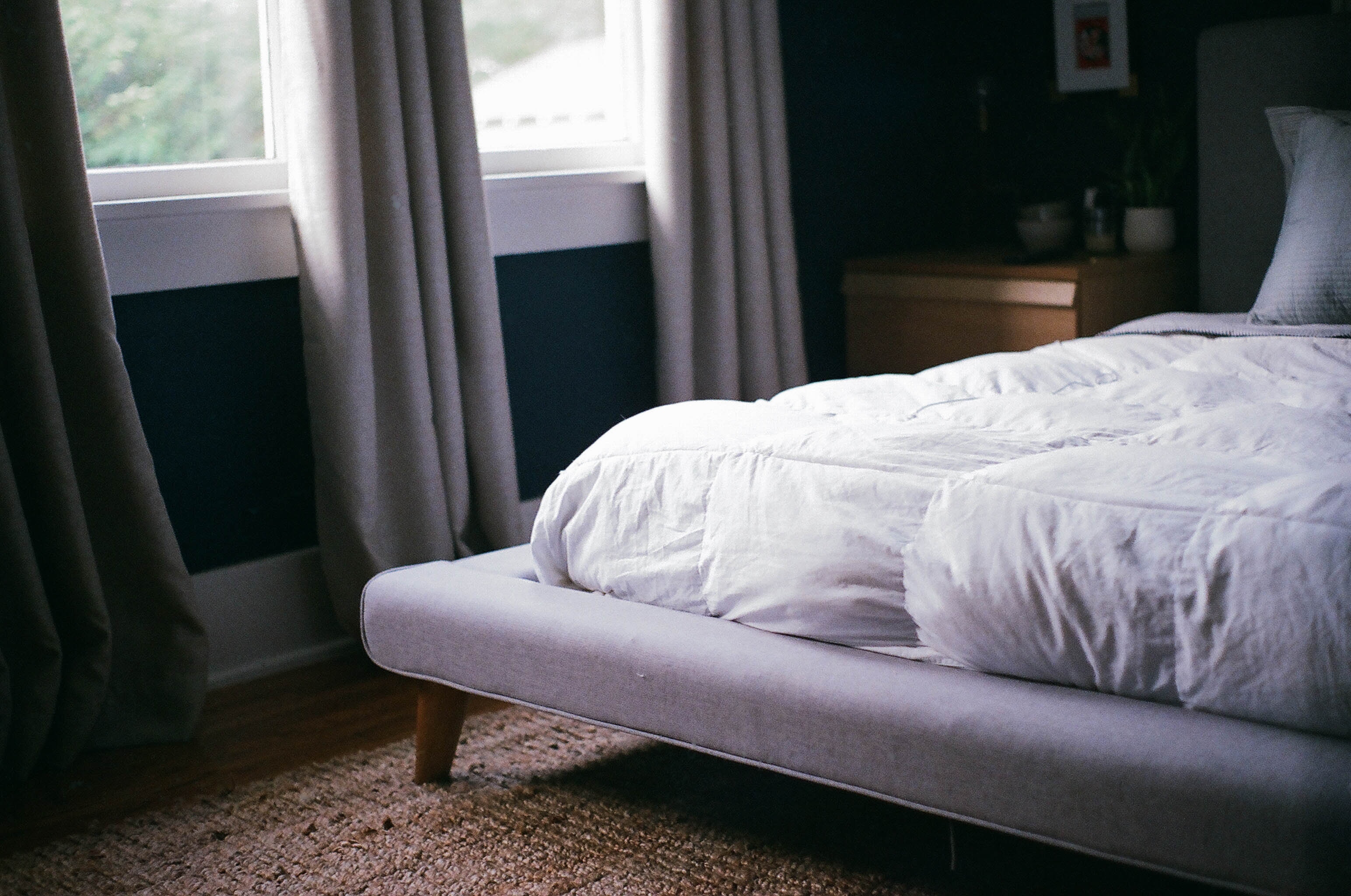 For a house to truly be a home, it needs to be a safe and welcoming place for anyone who lives there. The age, abilities and even tasks of everyone who lives there should be taken into account. Universal design helps to meet as many people's needs as possible within a certain situation.
We've briefly mentioned universal design before, in our previous article about curb cuts, but there is also another term you may see out there when it comes to housing: inclusive design.
What is universal and inclusive design?
The two terms sound similar, and are sometimes used interchangeably. But they have different meanings.
Universal design is the design of products and spaces that can be used by as many people as possible, as easily as possible, without the need for adaptation or specialised design. For example, kitchen tools designed with large, non-slip handles, safety knives, and non-slip flooring. Adaptations are included in the initial design, not added on later.
Inclusive design is a process that focuses on how a diverse range of users can participate and contribute to the final design. Designers with disabilities would be able to adapt or solve problems that they face but other users might not have considered. The term inclusive design is also used in some places to describe design that includes as many people as possible in its use.
What does universal and inclusive design look like in the home?
Ideally, inclusive environments
are welcoming to everyone

are responsive to individual needs

intuitive to use

flexible

provide choices when one design solution cannot serve everyone's needs

are convenient and maximise independence
On a general note, a house with universal design would include:
one bedroom and accessible bathroom on entry level

clear door opening width of 32-36 inches (0.8 – 0.9 m) for all doorways

flat thresholds at doorways

5 foot or 1.5 m turning space in all rooms

stairs should be appropriately wide and have space for installation of a platform lift if needed

automated lighting

large windows with easy-to-use latches
There are also specific tips for specific parts of the home. We've listed them below.
Entrances
Entrances should not have steps. These can be replaced with gentle slopes.

More than one entrance without steps is preferred.

Any ramps should be integrated into the design.

There should be a minimum 5ft x 5ft (1.5m x 1.5m) of clear space inside and outside the door. This can be smaller if a power door is used.

Weather protection such as a porch, awning or carport

A wide door that pushes in on entry

Light outside the door and motion detector-controlled lights

House numbers should be large, high contrast and located in a prominent place
Living rooms
Large turning radius for wheelchair users

A continuous, non-reflective floor finish

Shelves or bookcases 5ft / 1.5m or lower

Furniture should be easy to move into other arrangements
Bedrooms
Bedrooms should have direct access to a bathroom.

Sockets and switches installed 40″ (1m) from floor level

Plenty of space around all sides of the bed
Bathrooms
An accessible bathroom should Include a 5 ft x 4 ft curbless shower OR tub with built-in seat, waterproof floor, and floor drain

5ft diameter turning space

3ft (1m) clear space in front and to one side of the toilet

Broad blocking in walls around toilet, tub and shower for grab bars

Hand-held shower heads

Levers or sensors instead of turn-style handles at taps and plumbing fixtures

Good lighting throughout the room

Bathroom doors should slide or open outwards, ensuring the bathroom can be cleaned completely without obstacles.
Kitchens and dining areas
The kitchen and dining areas should be next to each other

Minimum 29″ (74 cm) high clear knee space under the sink

Adjustable height shelves in wall cabinets

Front-mounted controls on all appliances

Levers or sensors instead of turn-style handles at taps and plumbing fixtures

Pull-down racks in kitchen shelving

Large turning radius for wheelchair users
Conclusion
A house built with inclusive design, and including universal design features, makes life and daily activities easier and less stressful for everyone who lives there. It allows you to grow and thrive for the long term in your own home, whatever your age or ability level.
References
Breckheimer J (2014) Universal Design: 12 Tips for Designing Safe Bathrooms and Bedrooms [Accessed: 22 Sept 2018] Available at: http://www.mcclurgteam.com/blog/bid/42601/Universal-Design-12-Tips-for-Designing-Safe-Bathrooms-and-Bedrooms  
Brite J (2016) Put Safety First: 14 Universal Design Tips | This Old House [Accessed: 22 Sept 2018] Available at: https://www.thisoldhouse.com/ideas/put-safety-first-14-universal-design-tips
The Center for Universal Design, North Carolina State University (2006) Universal Design Features in Houses [Accessed: 22 Sept 2018] Available at:  https://projects.ncsu.edu/design/cud/pubs_p/docs/UDinHousing.pdf
Design and Architecture Norway (2010) Definitions – Inclusive Design [Accessed: 22 Sept 2018] Available at: http://inclusivedesign.no/practical-tools/definitions-article56-127.html
Gamble P (2015) HLIN_Viewpoint71_Inclusive-Design.pdf  [Accessed: 22 Sept 2018] Available at: https://www.housinglin.org.uk/_assets/Resources/Housing/Support_materials/Viewpoints/HLIN_Viewpoint71_Inclusive-Design.pdf
Mace RL (2016) Universal Design in Housing | Institute for Human Centered Design (IHCD) [Accessed: 22 Sept 2018] Available at: https://humancentereddesign.org/index.php?q=resources/universal-design-housing
Maisel JL; Ranahan M (2017) Beyond Accessibility to Universal Design | WBDG Whole Building Design Guide [Accessed: 22 Sept 2018] Available at: https://www.wbdg.org/design-objectives/accessible/beyond-accessibility-universal-design
Universal Design Newfoundland and Labrador (2018) Universal Design Newfoundland and Labrador [Accessed: 22 Sept 2018] Available at: https://universaldesignnl.ca/