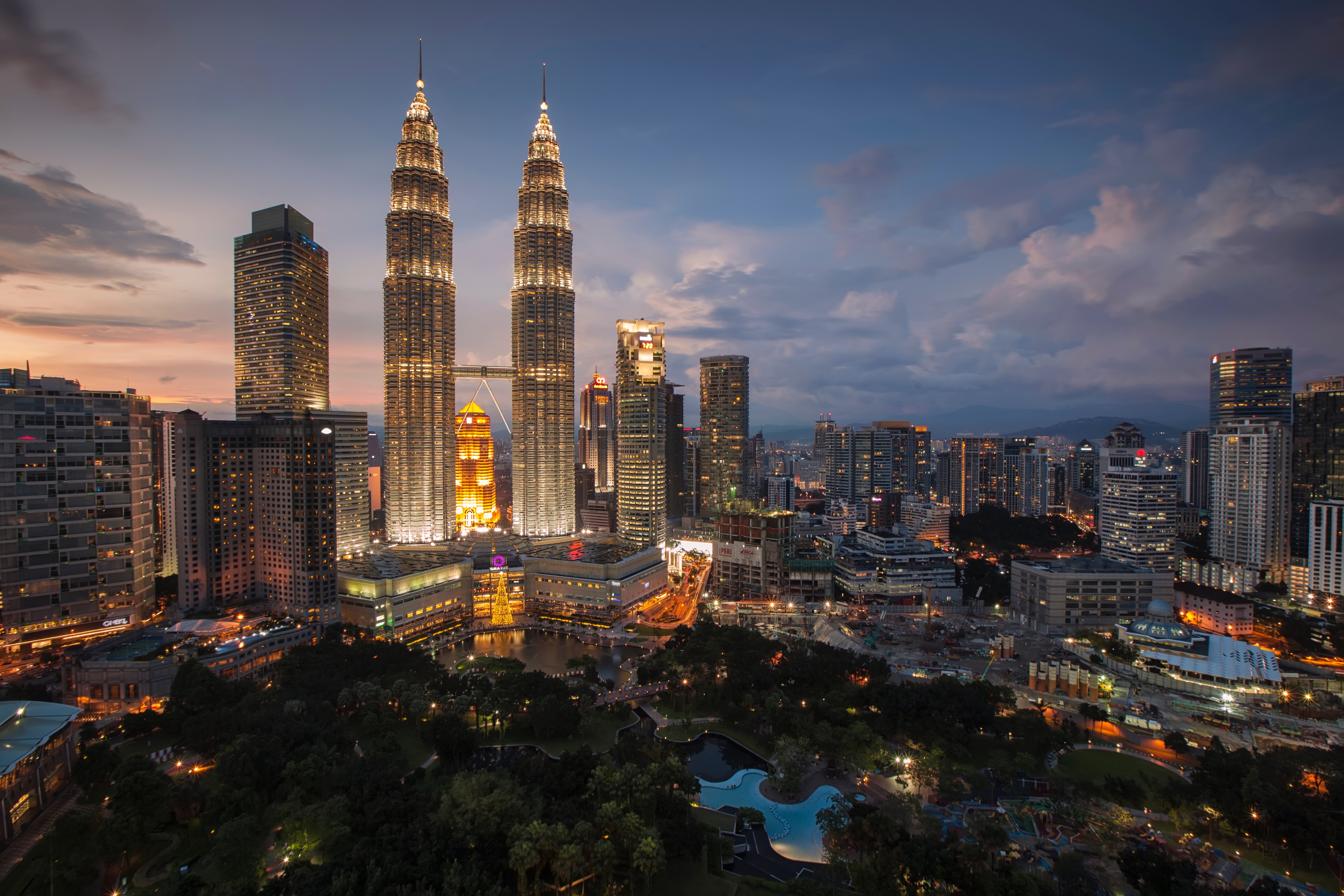 Malaysia is a land of many races, many cultures, and many, many holidays. With long weekends coming up, we're highlighting a few local destinations for the wheelchair-using traveler that not only provide unique experiences, but also cater to your needs as a person with disabilities.
Petronas Twin Towers + KLCC Park, Kuala Lumpur
Enjoy a leisurely circuit around KLCC Park with its jogging paths, wading pools, fountains and children's playground, or tour the world's tallest twin towers. The Twin Tower tours are wheelchair-accessible, and staff on the Concourse Level are ready to provide assistance. If you are booking a tour, you can inform them of any needs in advance via email, phone or during ticket purchase.
Aquaria KLCC, Kuala Lumpur
Love creatures from the deep? This aquarium includes marine life from Malaysian waters and around the globe, along with Malaysia's first underground aquarium exhibit. There is a wheelchair-accessible lift available and most exhibits are wheelchair-friendly. However, do note that lighting can be quite dim in some areas. Take care to mind where you're going.
LEGOLAND, Johor
LEGOLAND conducts regular assessments and annual policy reviews to ensure they are as accessible as possible for disabled guests. Accessible parking for persons with disabilities is available at Zone 1 of their car park, near the park entrance. Accessible toilets are available in the park, and there are wheelchairs for rent near the main entrance. You can rent one for RM47, with a deposit of RM50.
The resort also offers 50% off admission tickets for disabled guests. They may be purchased upon your arrival.
Penang Hill / Bukit Bendera, Penang
The funicular train that transports passengers to the top of Penang Hill for fresh air and great views is free for all disabled passengers (bring your OKU card). With a wheelchair-accessible, the ride up the hill is open for all. While access is slightly limited once you're at the top of the hill, it's still an enjoyable experience.
Pasar Seni, Kuala Lumpur
What began as a wet market in 1888 is now a prime destination for Malaysian culture, arts and crafts. While the market itself has multiple floors, there are accessible lifts, toilets and parking spots available. The south entrance is wheelchair-accessible. If needed, wheelchairs are also available at the information counter.
Travelling with a wheelchair, even locally, doesn't have to be a troublesome experience. Explore the country, make lots of memories, and grow to love everything our home has to offer.
References
Aurélie L. (2017) Kuala Lumpur, wheelchair strolling in a multicultural capital [Accessed: 14 Dec 2018] Available at: https://www.iwheeltravel.com/en/2017/07/03/what-to-do-in-kuala-lumpur-wheelchair/
Aurélie L. (2018) Visiting Penang in 4 days in a wheelchair [Accessed: 14 Dec 2018] Available at: https://www.iwheeltravel.com/en/2018/02/16/visit-penang-in-4-days-wheelchair-malaysia-travel-handicap/
Disabled Access Penang (DAPG) (2013) My trip to Penang Hill [Accessed: 14 Dec 2018] Available at: http://disabledaccesspg.blogspot.com/2013/08/my-trip-to-penang-hill.html
Central Market (2018) Floor Map [Accessed: 14 Dec 2018] Available at: http://www.centralmarket.com.my/floormap.php
Central Market (2018) Services & Facilities [Accessed: 14 Dec 2018] Available at: http://www.centralmarket.com.my/services.php#tab-2
LEGOLAND® Malaysia Resort (2018) Frequently Asked Questions [Accessed: 14 Dec 2018] Available at: https://www.legoland.com.my/planning-your-visit/frequently-asked-questions/
Petronas Twin Towers (2018) FAQ [Accessed: 14 Dec 2018] Available at: https://www.petronastwintowers.com.my/about#faqs
Smiths Holiday Road (2015) Wheeling around Penang. A Wheelchair users guide. [Accessed: 14 Dec 2018] Available at: https://smithsholidayroad.com/2015/09/24/wheeling-around-penang-a-wheelchair-users-guide/
Suria KLCC (2018) Aquaria KLCC [Accessed: 14 Dec 2018] Available at: https://www.suriaklcc.com.my/attractions/aquaria-klcc/
Wikipedia (2018) Petronas Towers [Accessed: 14 Dec 2018] Available at: https://en.wikipedia.org/wiki/Petronas_Towers