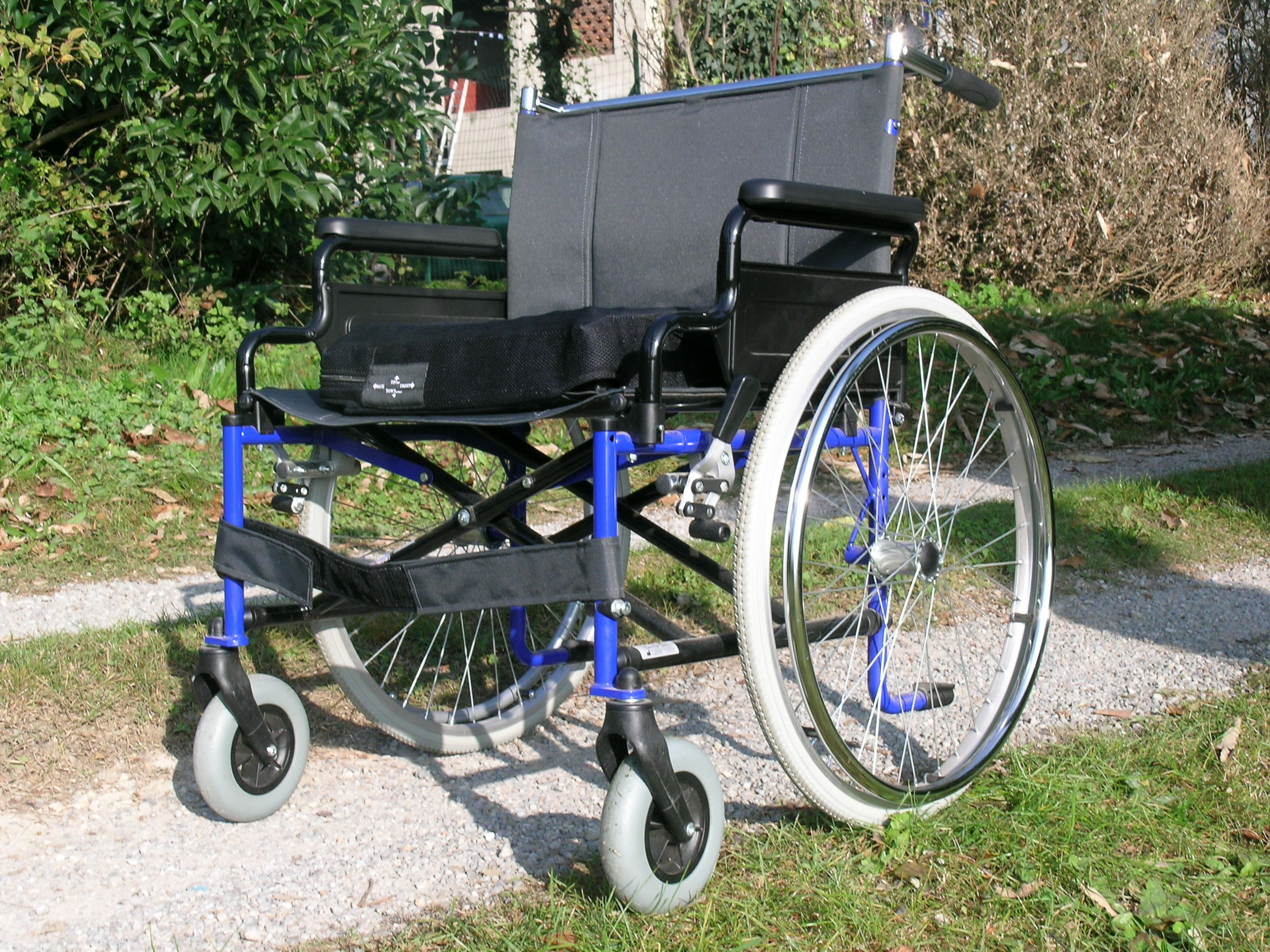 Whether you use your wheelchair simply on occasion or as your main method of moving around, it's important to keep it working in good condition. Poor maintenance can lead to unnecessary repairs, poor movement and discomfort or injury for you, such as strained muscles or pressure sores.
Every wheelchair is different. You should follow what your wheelchair manual recommends, or what your doctor advises you to do. But there are some basic general things you can do to keep your wheelchair working well.
Once a week
Check your wheelchair's brakes, as well as all the moving parts. Your brakes may work differently depending on the adjustment of other parts, the placement of these parts, or your tire pressure.
You should also check for hair and dust around your wheels that may prevent you from rolling smoothly.
Once a month
Check your tire pressure and the condition of the inner tubes. If your tires are cracked, you should replace them immediately.
Make sure your brakes, backrest and all moving parts are working normally. Check to make sure all the screws in your wheelchair are tightly fastened.
Both your wheelchair's front wheels should touch the ground and rotate freely.
Once every 2 months
Oil or lubricate your axles. You may want to do this more frequently, depending on how active you are every day.
Once every 3-4 months
Check the following items to make sure they are all clean and in good condition:
quick release mechanisms

anti-tip system (if your chair has one)

footrests

upholstery

chair frame
Clean your chair frame with a mild detergent, and your backrest and cushion with soap and water. The chair manufacturer may have other guidelines that you should follow to keep your chair clean.
You should also clean your wheelchair if it comes in contact with sand, fine dirt, salt or rain. Grit and dirt can cause damage to your wheel bearings, while water can cause rust.
Once a year
Send your wheelchair to a complete servicing with your manufacturer. You can also schedule an appointment with Damai's wheelchair servicing and repairs centre at https://damai.org.my/wheelchair-fix-it-centre/ for servicing.
With basic care, your wheelchair will last you a long time and work well to keep you moving.
References
Sunrise Medical (2017) Basic tips for your manual wheelchair maintenance [Accessed: 14 Dec 2018] Available at: https://www.sunrisemedical.eu/blog/tips-for-your-manual-wheelchair-maintenance
Motion (2018) How Often Should My Wheelchair Be Serviced? [Accessed: 14 Dec 2018] Available at: https://motioncares.ca/article/how-often-should-my-wheelchair-be-serviced